HEY GALS!!!
TODAY IM LINKING UP WITH THE
LOVELY
Bargain Blonde!!
FAVORITE BLOG (currently)
she is so HILARIOUS!!
i love her attitude and spunk, plus she has a bad ass boat!
FAVORITE YOU TUBE VIDEO
she is a cray cray bitch
FAVORITE ACTOR
I SERIOUSLY have no idea, what it is about him.
maybe its his good looks and humor?
BUT
i have literally been OBSESSED in love with him since his Even Stevens days..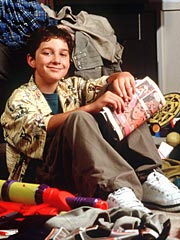 (even steven days...)
FAVORITE ACTRESS
i just love her, i love her humor, red hair, and she is just plain ol GORG!!
FAVORITE COLOR
i love love yellow and teal.
they are so summer and go with nearly eveyrthing!
PLUS, they make me happy when skies are GREY! :)
FAVORITE MOVIE
THE BIG LEWBOWSKI.
i loved EVERY single person in this movie.
it made my LOL the whole time.
i have watched it 1,032,541 times.
if u havent seen it! watch it.
i just love Jeff Bridges as "The Dude"
"YOUR OUTTA UR ELEMENT DONNIE!"
XOXO,
Amy