HEY THERE FOLLOWERS!!
Today I'm linking up with
RAVEN
She is Hosting her FIRST EVER TATTOO LINKUP! .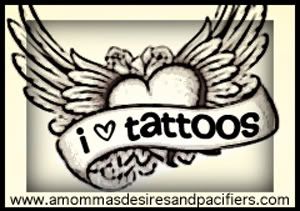 You see my mother was a BIG fan of Tats..
I was the first to get one ;) she didn't think i would do it.
this is my first tat i EVER got.
its sideways. (sowy)
Its on my back side left hip. make since?
its my zodiac sign then the four starts for,
Mom
Nawnaw
Sisterpants
I got this tattoo a week before i got married,
my Pawpaw (grandpa)
(please excuse the toes, we're suppose to be real, eh?)
i got this star tattoo in the heat of the moment,
its probably the one tattoo i most regret,
i wish i would have thought it through.
maybe a cover up tattoo?
i seen this on Raven's page and LOVED it,
IMMEDIATELY thought about me and my Sisterpants.
love this peacock feather, but it wouldn't mean much..
i always wanna get something meaningful
really REALLY love this placement.
with this saying
(photos-pinterest, besides mine)
I CANT WAIT TOO CHECK EVERYONE ELSE OUT!!
XOXO..
Y'ALL LIKE??
Make sure u stop by tomorrow too see what's in my closet.