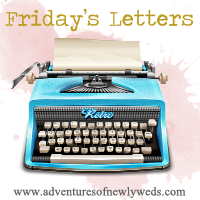 Dear My Sweet Slayde,
Tomorrow u will be a hitting your Three year mark of birth, let's hope this year is full of love, surprises, and happiness. Also i want to thank u so much for all u help me with around the house, whether its helping me toss in the laundry in the dryer or cleaning ur room. Momma sure did teach u well.
Dear Husband,
WHY didnt u go to work today, again?
Because u were tired?
well u better be glad u (almost) own the Biz
Dear Sister,
U need to come over and help me with these extra cupcakes i need to make
LIKE NOW.
Dear GAS Prices,
i would LOVE for u to go down a little more...maybe to about $2.00?
Dear Texas,
PLEASE PLEASE BRING RAIN, we need it.
and be easy on us during the Summer, last year wasn't hot enough..
Dear People who post status everytime they do something,
WHY MUST WE KNOW EVERYTHING?
i dont care that u have to go shower, then work out, then dinner with friends.
or
telling us about YOUR WHOLE day
or
updating ur status every 5 mins.
GET A LIFE. or just go blog..its wayyy more better.
Dear Cinco De Mayo,
I Will be seeing u tomorrow, and having a drink or two AFTER the Birthday Party of course
HAPPY FRIDAY!!!!!!!!!