Hi Ladies!!
How have y'all been?
Well as for me i have been kinda living in a depression for the last couple weeks.
I have literally been missing my mother for quite sometime now, WE ALL know this,
but this past few weeks have been the WORST.
Luckily i have great friends and family to help me, i also have decided to look into
talking to someone about my struggle i am having.
Enough about that, here about a few other things i'm looking forward too.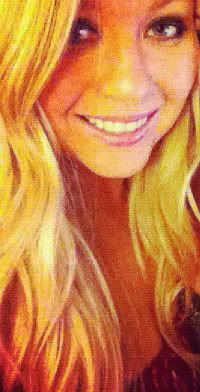 has asked MOI, to Host a Stella and Dot Trunk show, i couldn't be EVEN MORE excited
about my FIRST blogger date, and too mingle with all my girls and look at all the lovely Jewels..
i don't think June 21 could get here any faster.
We also spent the Memorial Weekend at the lake here in my neck of the woods..
We stayed at a friends lake house, and lets just say we had a BLAST!!
except for me being super sunburned.
I ALWAYS use sunblock but this time i decided to lay out and catch a few rays on my
pale ass, but its TOTES back fired on me...
wanna see?
i know DEPRESSING.
i was only out in the sun for twenty minutes TOPS.
then BAM.
i was like a lobster..needless to say i wore sunblock the next couple days.
BUT it didn't help the pain and suffering i was in..
This is Emma Jo and My sweet Slayde.
Me and her Momma already have their wedding planned ;)
Having fun with the bubbles!
isn't that the cutest little fisherman u ever seen?
i think he enjoyed the water more then his momma!!
I'd say my life is starting to look up,
i just need to focus on the positive and live EVERYDAY
to the fullest capacity i can!!
Keep me in your prayers
and
Keep
Calm
and
Carry
On
Love always,
Amy